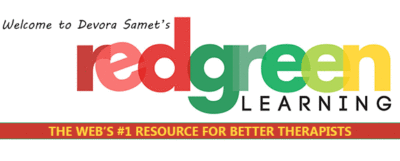 Devora Samet, Psy.D., M.S. Sp. Ed.
Founder,
Social Learning Institute
In private practice for 20 years and counting, Dr. Devora Samet is recognized as the Jewish community's #1-rated social skills and behavioral specialist.
​
Her trailblazing work continues to redefine how teachers, parents, and professionals view and treat social and behavioral challenges in children and teens.
​
In addition to her practice and staff positions in educational settings across New York State and beyond, she also lectures widely; trains teachers, principals, and parents; and guides caregivers of socially challenged individuals on how to not only cope with the difficulties but also to improve their skill sets in an effort to create a more powerful future for both the client and their family, as well as their support systems.
​
Dr. Samet's creations include the Red and Green Learning System, the Red and Green workbook, several audio and video programs and workshops, and her upcoming book, Teaching Social Skills The Red and Green Way, due out in March 2021. Her groundbreaking work involves adapting strategies traditionally only used to teach academic skills and applying them to the art of teaching social skills, thus reaching a large spectrum of children with tremendous success.
Dr. Samet graduated from Long Island University - Post with a doctoral degree in clinical psychology, as well as from the College of Staten Island with a Masters Degree in Special Education.
​
In 2006, Dr. Samet founded The Social Learning Institute to cater to the unmet needs of children with social and behavioral difficulties, whose challenges needed creative ways to be addressed. The Institute trains professionals, educators, and parents with innovative, research-based, cutting edge, and highly effective social skills strategies.
​
"Most importantly, by continuing to work with children, teenagers, and young adults, we remain a student in the lifelong process of learning and discovering new and better ways to teach."
​
For speaking fees, interview requests, or to schedule an advanced evaluation for a child in distress, please email .
​